The Ashridge Golf Club Pro Shop is a major stockist of many premium golfing brands in the world of fashion, golf equipment, shoes and accessories. Whether you are looking for the very best in footwear or the latest fashions on the fairway, there is really no need to look any further.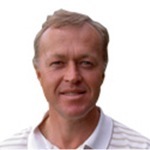 Peter Cherry - Head PGA Professional
As an amateur I won the Herts. County Championship in 1986 by a record margin. I then went on to successfully qualify as a PGA professional in 1990. A short number of years after becoming a pro, I won the Taylor Made National PGA Trainees' Championship at Valderrama in 1992 by eight shots, and also the Herts. Professionals' Championship in the same year. The year after I went on to win the PGA East Region Order of Merit in 2003. During 2003 I also started out as the Herts Golf Union Head Coach,
---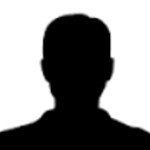 Stuart Hall - Head Assistant Professional
I started playing golf at 16 where I became a member of Chartridge Park Golf Club and soon managed to get my handicap down to four by the time I was 18. I won the Men's Club Championship with the record lowest score of 139 over two rounds, won four Scratch Knockout trophies, and captained the Scratch Team at the early age of 19. My lowest handicap was two before I turned professional in 2013. In my first ever Pro-Am, I won the Fabian Trophy at Verulam Golf Club and just recently I found out that I won the award for being the Best First Year Trainee within the PGA of England East, this award included my coaching examinations.
---